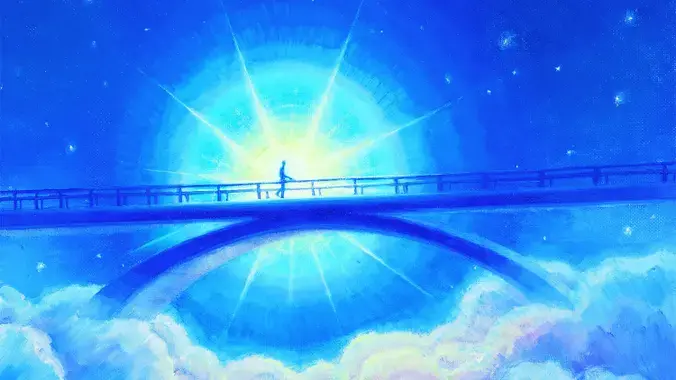 ECK Light and Sound Service – In Person & Online
'Life and Love After Death'
Do you wonder what's next when our physical body dies?
Are you curious about loved ones who have already passed on?
Would you like to visit the inner heavens while you are still alive?
This event will help you gain new perspectives on
seeing heaven before you die

meeting with departed loved ones

near-death experiences

help from spiritual guides

and dealing with grief
You will hear inspiring spiritual stories, experience the HU chant, a love song to God, and be able to speak with other like-hearted spiritual seekers in a low-key, no pressure setting. Please come and explore your own answers with open hearts, eyes and ears.
Welcome to All.
The ECK Light & Sound Service will be held in person at the ECK Temple of Colorado, 7100 West Mississippi Avenue in Lakewood Colorado and will be broadcast live simultaneously on Zoom. Please RSVP to get the Zoom link.
This event, sponsored by Eckankar as a community service, is a spiritual resource for people of all faiths and beliefs. Eckankar is the Path of Spiritual Freedom. It is an individual, creative practice to experience and explore our own unique relationship with the Divine.