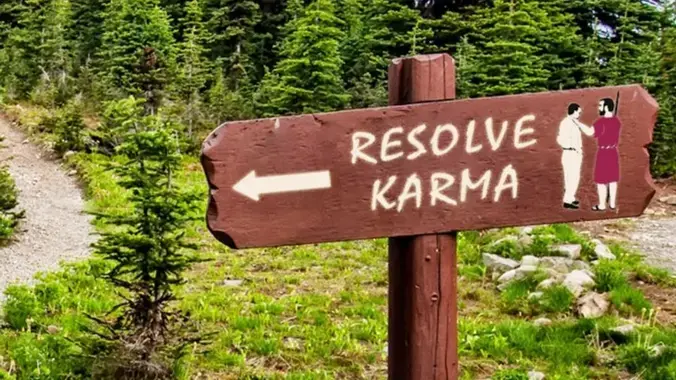 Meetup – Online
'12 Gifts of Spiritual Living: Resolving Karma Easily'
Would you like to find freedom from karma and your limiting beliefs and attitudes?
Do you wonder why you keep repeating the same mistakes?
Would you be interested in spiritual techniques that help you resolve your karma easily?
You are warmly welcomed to this spiritual discussion. We will be exploring techniques you can use to rise above the karmic conditions you find yourself in and see the hand of the Divine in your daily life. You can become the "cause" in your own life and not be at the "effect" of your past. Our goal is that each participant will learn new ways to resolve their own karma so that they can live each day more fully and experience a greater measure of God's love.
"By breaking the hold of karma from the past, you can get off the wheel of reincarnation in this very lifetime.
… you can enter a new chapter in Soul's journey as a Self-Realized, and ultimately God-Realized, being. Life will take on new purpose. Move from the cycle of karmic learning to living fully in the presence of God as a vehicle for love and divine service."
This event, sponsored by Eckankar as a community service, is a spiritual resource for people of all faiths and beliefs. Eckankar is the Path of Spiritual Freedom. It is an individual, creative practice to experience and explore our own unique relationship with the Divine.
To explore a deeper inner connection, check out What is HU? | HU is the Sound of Soul | ECKANKAR.